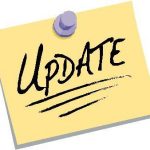 The May 2018 update has just been released, addressing fixes to the Manage Programs feature.
Personal Note
Development of Logsearch has to fit around family and work commitments! This is particularly the case as I've recently started a new job which means I'm on the road a lot!
Feedback
Any problems, or new feature requests, via the Help Desk Forum please.