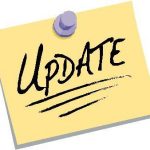 As all has been quiet since August, the December 2018 update (v0.0.4) has just been released…
The headline is the addition of new awards and award-levels, together with a number of framework updates to support ongoing work.
In particular, attempts to detect problems that prevent (potential) P2P confirmations will be ongoing.
Issues Addressed
This addresses the following GitLab issues:
Issue #00005 – P2P Confirmation Error flag (*)

Enhancements to moding introduced at v0.0.3

Issue #00010 – FFF awards

New level (50) added for both Hunters and Activators

Issue #00011 – Directory DXCCs

All outstanding DXCCs added to Directory drop-down

Issue #00012 – 4OFF Award

Added at entry level – 3 for Activators and 5 for Hunters

Issue #00013 – OHFF Award

New level (300) added for both Hunters and Activators
(*) = Framework for ongoing development
Open Issues can be found in the GitLab Issue Tracker.
Personal Note
Development of Logsearch has to fit around family and work commitments! This is particularly the case as I've recently started a new job which means I'm on the road a lot!
Feedback
Any problems, or new feature requests, via the Help Desk Forum please.