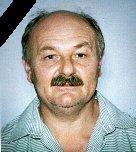 Today top WWFF hunter HA6OB Gyula (8th place world wide) suddenly passed away.
Gyula will be remembered by many WWFF activators as a dedicated and well operating WWFF hunter.
Condolences from the WWFF council and community to his family, friends and HAFF. RIP HA6OB Gyula, you will be missed in the pile ups !