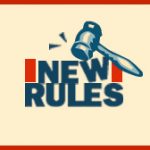 Our Globel rules V4.0 were drafted in March 2013. A lot was changed during the last three years. Therefore it was time to adapt these rules to our actual situation. Paul , VK5PAS was willing to do execute this task. We would like to express our appreciation for this comprehensive work.
The goal was, to keep the Global Rules as simple as possible. Some of the old rules needed clarification.
The 44 QSO level (for individual operator) already implemented in our logsearch is confirmed . Old rules like the 2 hour between activities and 2 hour duration of an activity are left out. This give the activator more flexibility in planning and execution of their activity.
We have now more than 30.000 references validated in our WWFF directory. This amount of references, already slows down our logsearch. Therefore we have leveled the grown of each National program to 200 additional references yearly.
We set the commencing date of the program November 2013 but we still accept old logs for uploading until 30th June 2008.
Next there are some consideration for the activators related to their safety and their responsibility to the nature.
These adapted Globel Rules are a good compromise between WWFF activities in different continents.
This new rules will be valid from 01 December 2016 on. 
Find the complete rules here as PDF file :  WWFF Global Rules 5.0
Please use the WWFF Forum if you have questions or clarification.
Luk ON4BB
Chairman WWFF