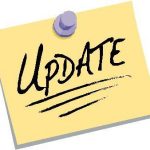 As an update to last week's news, I am pleased to announce further updates and improvements to the Reference Activation Statistics are now available in "new" Logsearch.
This update includes the addition of several further programs, and the inclusion of the Unactivated reports.
Secondly, this update extends the Top Operator reports to 100 operators (from 44).
Furthermore, this update will include the addition of awards from two further programs – which deserves an announcement of its own…