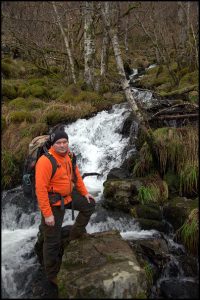 From the parking I had to walk about one hour to the LAFF-0297 area. It's a wonderful scenery with Norwegian fjords and beautiful nature.
My equipment is Yaesu FT-817 nd, PA 45 Watt, and 4 band EndFed antena (balun 1:64). I got 153 QSO on 20 & 40m. Also a few dx… My battery is  Lippo 11.1V 2,5Ah for the Yaesu, and 11,6V 6Ah for the PA.
TNX all Hunters 73 & 44 LB0OG / Marcin.