It was a sunny and warm day, so my Friend Mario and I decided to go on a trip combined with a park activation.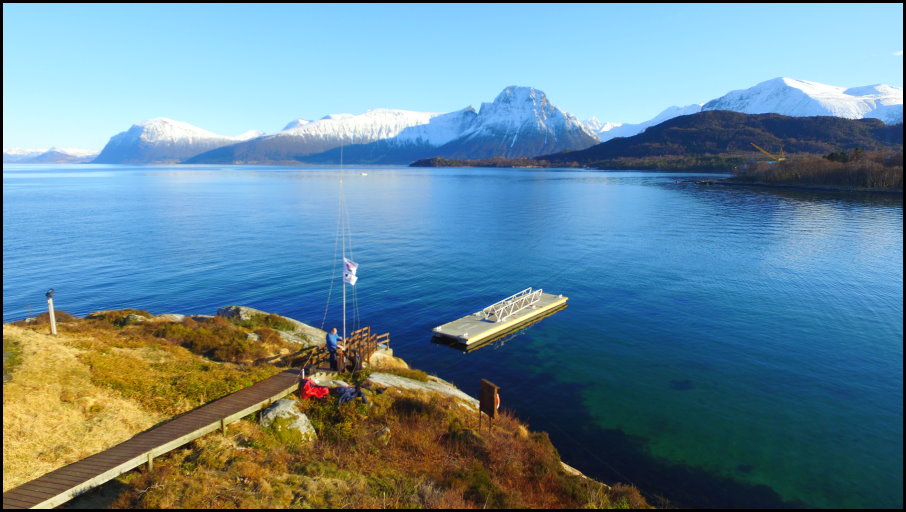 Our target was a nearby island, so we took a ferry and reached it in half an hour. All necessary equipment was packed into our backpacks so no sooner had we got there , than we started climbing up the mountains to reach our destination point. We accomplished at about 2 p.m.
The most challenging part of this trip was the temperature reaching 0 Celsius degrees. Making our device ready was easy in the sun but got more and more difficult while the warmth was taken away by the sun hiding behind the mountains. In spite of chill
I managed to establish more than one hundred connections and some DX.
My friend took a few great pics of this breathtaking place, which is a subject of our today's WWFF program. You can admire his talent seeing both this wonderful landscape and some extraordinary shots of the most beautiful place out of EU-079 group of islands called Hareidlanded.
Best Regards, 73 44 LB0OG Marcin