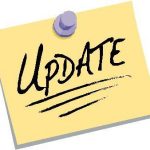 Happy New Year everyone… the January 2019 update (v0.0.5) has just been released…
The headline is the addition of the 2019 Top Operators and Reference Reports… plus the next step of the CUFF-A/H awards.
Issues Addressed
This addresses the following GitLab issues:
Issue #00008 – CUFF awards

New level (10) added for both Hunters and Activators

Issue #00014 – Support for 2019

"2019" is now available or all year drop-downs
Top Operator and Reference reports generated for 2019
Open Issues can be found in the GitLab Issue Tracker.
Future Plans
In the near future, all CTFF references in The Azores will be migrated to a new CUFF series.  This has been promised for a while, but time has been in short supply!
All existing activations and their QSOs will be migrated too; as will P2Ps.
Personal Note
Development of Logsearch has to fit around family and work commitments! This is particularly the case as I've recently started a new job which means I'm on the road a lot!
Feedback
Any problems, or new feature requests, via the Help Desk Forum please.