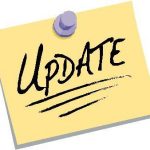 The latest update (v0.0.9) has just been released…
The headline is (once again) the addition of a number of new awards and award steps – but also includes some preparation for future enhancements, notably around the ongoing club-station saga.
Issues Addressed
This update revises the following new awards and/or award levels:
Issue #00008 – Add new levels CUFF-A-50 and CUFF-H-50
Issue #00012 – Add new levels 4OFF-A-HonourRoll(20) and 4OFF-H-HonourRoll(20)
Issue #00013 – Add new levels OHFF-A-400 and OHFF-H-400
Issue #00020 – Add new levels LZFF-A-20 and LZFF-H-44
Issue #00024 – Add new levels LAFF-A-75 and LAFF-H-75
Issue #00027 – Add new level PAFF-H-100
Issue #00033 – Withdrawal of OT4V and KOTA special awards
Issue #00034 – Add new levels MRPA-A-51 and MRPA-H-51 (VKFF program)
Issue #00035 – Add new level ONFF-H-600
This update also addresses the following other issues:
Issue #00006 – P2P confirmation updates hunterHomeCall if applicable (meaning club-operator gets credit too)
Issue #00019 – Update search result header blocks to display band/mode endorsements
Issue #00030 – Add conversion of 5MHz frequencies (60m band)
Issue #00032 – ADIF 3.1.0 mode and submode enumerations
Issue #00036 – Top Operators: fix incorrect sorting of tied places in "by Reference"
Issue #00037 – Top Operators: error handling when insufficient rows to populate
Open Issues can be found in the Issue Tracker.
Future Plans
Further work is ongoing, but all being well, the next update will (at long last) address the lack of Club Station reports in "Top Operators"… I thought I had the answer, but some work is still needed.
In the near future, all CTFF references, activations and QSOs/P2Ps in The Azores will be migrated to a new CUFF series. This has been promised for a while (including in the last updates), but time has been in short supply!
Personal Note
Development of Logsearch has to fit around family and work commitments! Unfortunately, my job means I'm on the road a lot!
Feedback
Any problems, or new feature requests, via the Help Desk Forum please.