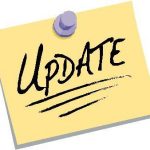 The latest update (v0.0.13) has just been released…
The headline is that FINALLY club stations are correctly identified on Top Operators… plus (once again) the addition of a number of new awards and award steps, plus a bit of tidying up.
Note: some of these have been pre-released…0
Issues Addressed
This update revises the following new awards and/or award levels:
Issue #00020 – Add new levels LZFF-A-44 and LZFF-H-80
Issue #00035 – Add new level ONFF-H-1000
Issue #00051 – Add new level P2P-A-1244
Linked to these, some fixes to Award GCRs and Award operation:
Issue #00022 – Disable "Apply for Award" if already applied for
Issue #00040 – Remove DX bonus points
Issue #00062 – Award Manager email issues
Issue #00063 – Separate active and dormant national programs
Issue #00071 – Correct quorum for VKFF[MRPA]
This update also addresses the following other issues:
Issue #00011 – Add missing DXCCs
Issue #00025 – More PHP7 issues
Issue #00026 – Club stations now listed on Top Operators
Issue #00052 – Trap broken callsigns starting with two numbers
Issue #00064 – Top operators oddity
Issue #00065 – ADIF v3.1.1 compatibility
Issue #00066 – Remove hardcoding of admin URLS
Issue #00067 – Convert menus to multi-lingual capable
Issue #00070 – Map UK stations to the correct "home" regional identifier
Issue #00072 – Add (some) VK IOTAs
Issue #00073 – Require non-zero lat/lon for references (new or modified)
Issue #00075 – Add support for year=2021
Open Issues can be found in the Issue Tracker.
Future Plans
Further work is ongoing…
Personal Note
Development of Logsearch has to fit around family and work commitments! Unfortunately, my job means I'm on the road a lot!
Feedback
Any problems, or new feature requests, via the Help Desk Forum please.