A new tool is added to this website : the Official WWFF AGENDA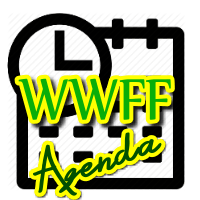 As WWFF info is too much spread out all over the web we like to create an easy accessible info point where you can find the most important information : upcoming WWFF activations and WWFF related events.
At the bottom of the page you find a "Fill in Form" to add your upcoming activation(s). Allow some time before the info appears in the AGENDA as all is checked before being published. No registration is needed, just drop your info and SUBMIT !
Keep posting your WWFF info everywhere you think it might be a point of interest, but ALWAYS post it in the AGENDA too ! Thanks 73 44  !