Our Greek SVFF friends have added their awards program to the WWFF LogSearch.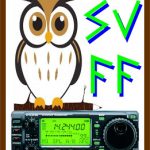 Awards are available for the following levels :
SVFF-A:

Bronze (4 SVFF)
Silver (14 SVFF)
Gold (24 SVFF) and
HonourRoll (44 SVFF) activated.

SVFF-H:

Bronze (24 SVFF)
Silver (44 SVFF)
Gold (74 SVFF) and
HonourRoll (84 SVFF) worked.
Good hunting!