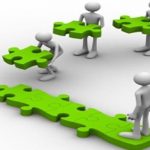 In recent months, a lot of hard work has been going on behind the scenes with regards to the restructure of the WWFF organisation.  I am pleased to report that we now have a WWFF Constitution which outlines the aims of WWFF, the rules by which WWFF will operate, & powers and duties of its officers.  The constitution can be view on the 'About' page.
The WWFF Committee shall be comprised of up to 9 elected officials and 6 ex-officio members.
Our new Committee structure:
Paul VK5PAS (Chairperson)
Jason W3AAX (Deputy Chairperson)
Lars PH0NO (Treasurer)
Nobi JA1JCF (Asia representative)
Jakob OZ7AEI (Europe representative)
Peter VK3ZPF (Oceania representative)
Jason W3AAX (North America representative)
Pit YO3JW (Awards Manager)
Luciano I5FLN (Directory Manager)
Manfred DF6EX (Log Manager)
Andrew MYMA (Logsearch Administrator)
Danny ON4VT (webmaster & PR)
The position of Secretary is still being organised.
As a committee we shall conduct meetings via Skype or similar, not less than 6 times per year to discuss WWFF issues.  We do of course, regularly liaise with each other via email.
73 and '44',
Paul VK5PAS