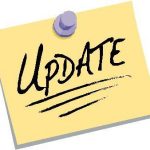 Update 2017-04-24: a bug in calculating the Activator QSO count (for the WARD-A award) has been fixed.
---
An update to Logsearch has just been released, featuring a number of new awards:
The launch of the South American Continental Award, CFF:SA
The relaunch of the World Amateur Radio Day awards, just in time for WARD 2017
The next step in the P2P awards (P2P-A-308)
The next step in OMFF awards (OMFF-A-100 and OMFF-H-100)
This update also fixes a number of problems with the confirmation of Park to Park contacts, which has resulted in a further 1,000 P2Ps being confirmed. Unfortunately, nearly 7,000 remain unconfirmed – mostly due to the lack of the corresponding logs 🙁
Finally, this update addresses a number of minor issues:
Further layout improvements in the References search results
Further layout improvements in the Directory Stats tables
A number of minor bugs
Any problems, or new feature requests, via the Help Desk Forum please.