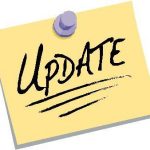 The first update for August has just been released, featuring:
A number of new awards:

Next step in the GxFF awards for both Activators and Hunters (level 66)
Next step in the P2P award (level 396)
KOTA Belgium Day Award (actually released last week!)

and some tweaking to the calculations for the KFF[States] award

Restrictions on applying for Awards so that you can only apply using your own callsign
On the DX Entities page, permit selection of GxFF, KFF and VKFF to show the appropriate subset of States/Territories
Some minor tweaks and fixes.
Update: a bug-fix in uploading logs with P2P
Feedback
Any problems, or new feature requests, via the Help Desk Forum please.