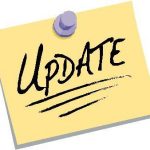 The first update for September has just been released, featuring:
A number of new awards:

Next step in the GxFF awards for both Activators and Hunters (level 77)
Next step in the P2P award (level 444)
PRA Greenfest Award (on the Special Awards tab)

The support of the new digital sub-modes: FT8 and JT65C
On the DX Entities page, allow the selection of VEFF to show the appropriate subset of States/Territories
Some minor tweaks and fixes.
Note
I am more than happy to add new awards (both National and Special) but please:
Discuss the qualification with me before hand – what may appear a simple qualification may not be so easy to code!
Give me more than a couple of day's notice!
Development of Logsearch has to fit around family and work commitments!
Feedback
Any problems, or new feature requests, via the Help Desk Forum please.