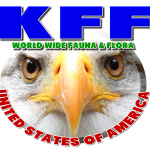 Last week the team of POTA/KFF decided that they want to run an award program independent of WWFF.
We regret this decision.However we will remain a global program accepting logs from activators that follow the WWFF rules, wherever you are. If your DXCC is covered by one of the 50 local programs that co-operate with WWFF, you should send your log to the national representative. Otherwise you can send your log directly to the WWFF log manager (logs@wff-dl.de).
At the moment activators of KFF references that want to work towards WWFF awards – or want give their chasers a chance to get points towards WWFF awards – will have to send their logs to the WWFF log manager.
If you are an FF enhusiast in the USA and want to represent KFF within WWFF, contact us at pr@wwff.co