In the single operator caterory first 10 receives an award, were in the Multi operator category first 5 receives an activator award.
Congrats to both category winners.
Winner in Multi operator category is ON4WRC/p : operators ON4ON (Danny) & ON5SY (Harvey) & ON7PO (Eddy)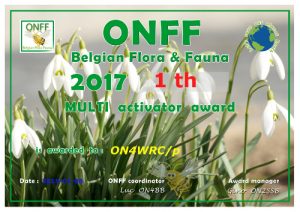 Single operator category winner is ON5SWA, Swa.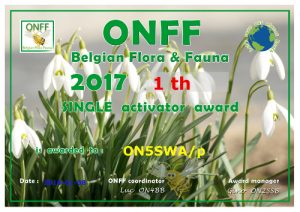 Luk ON4BB
ONFF coordinator