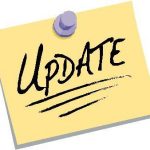 Just in time, the July 2018 update has just been released… this generates a CSV copy of the WWFF Directory nightly.
This is in response to requests for a format that can be imported into various logging programs.
Acknowledgement
While this may well only be a small update, it marks the first contribution by Marc VK3OHM – thank you Marc.
Version Control
Up until now, Logsearch has been released as v0.0.1, but as a set of dated versions. This release moves this onto v0.0.2 – future released will be uniquely versioned rather than dated (not that this matters to the users!).
Personal Note
Development of Logsearch has to fit around family and work commitments! This is particularly the case as I've recently started a new job which means I'm on the road a lot!
Feedback
Any problems, or new feature requests, via the Help Desk Forum please.