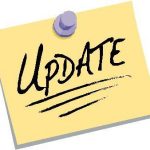 An second Logsearch update of the month has just been released, featuring a number of new awards:
The relaunch of the GxFF awards
The addition of the 2017 YUFF awards
The launch of a new annual PAFF award for Activators
GxFF Awards
I am pleased to announce the appointment of Adrian M0PAI as the new GxFF Awards Manager.
Unfortunately, the artwork of the previous awards was not handed over by the departing award manager; as such, Adrian has designed a new set of awards.
We have decided to award them in steps of 11, meaning anyone who has one of the 'old' awards can claim the new ones… they will be released progressively.
PAFF Annual Award
As an experiment, to (try to) encourage activators to re-activate references, Lars PH0NO has created an award for PAFF activations in 2017.  This will be awarded for 4, 11 and 22 references activated.
'Apply For Awards'
This update also automates the verifying of profiles, to enable the 'Apply for Awards' capability… previously, this had to be assigned manually.
To gain 'Apply for Awards', your profile must include your first name, and a primary callsign – note, while your username is usually your primary callsign, this is not necessarily the case, and teh callsign MUST be populated by you the user!
Feedback
Any problems, or new feature requests, via the Help Desk Forum please.