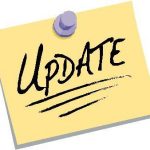 The latest update (v0.0.6) has just been released… yes, I know it has been a while.
The headline is the addition of the 2019 Top Operators and Reference Reports… plus the next step of the CUFF-A/H awards.
Issues Addressed
This addresses the following GitLab issues:
Issue #00005 – Enable setting of P2P error codes
Issue #00008 – error in CUFF award application now fixed
Issue #00010 – new level FFF-H-100 added
Issue #00012 – error in 4OFF award application now fixed
Issue #00015 – updated legacy URLs errors in email template
Issue #00017 – extra fields added to Latest Log page
Issue #00020 – added entry level LZFF awards (5/10)
Open Issues can be found in the GitLab Issue Tracker.
Future Plans
In the near future, all CTFF references in The Azores will be migrated to a new CUFF series. This has been promised for a while (including in the last update), but time has been in short supply!
All existing activations and their QSOs will be migrated too; as will P2Ps.
Personal Note
Development of Logsearch has to fit around family and work commitments! This is particularly the case as I've recently started a new job which means I'm on the road a lot!
Feedback
Any problems, or new feature requests, via the Help Desk Forum please.